Disclosure:
This post may contain affiliate links. As an amazon associate, we earn commission at no additional cost to you if you click through and make a purchase. Read our
disclosure
for more information.
Jump to Recipe
This is the second year our grandad grew tomatoes and he is becoming pretty famous for it in the village. Everyone wants to know his secret. It's because his tomatoes look amazing! The funny thing is that he doesn't do anything special except watering them every evening and feeding them occasionally with some plant food. He always makes jokes that his success comes from beginners luck.
We love our grandad's tomatoes. The boys love to eat cherry tomatoes directly from the plant and our roasted tomato soup made from grandad's home-grown, sweet, ripe tomatoes has never tasted better.
Home-grown summer tomatoes are always the best for any type of tomato recipe as they have fuller flavours and sweetness compared to tomatoes from the shop.
Another favourite tomato recipe that we enjoy during summer is mozzarella salad. Tomatoes and basil are ingredients that go together really well. Combining them with soft mozzarella, olive oil and good balsamic glaze (crema) vinegar creates a simple, refreshing and delicious light dish.
This salad is perfect for a quick, easy, light lunch as well as a tasty side dish or an appetizer.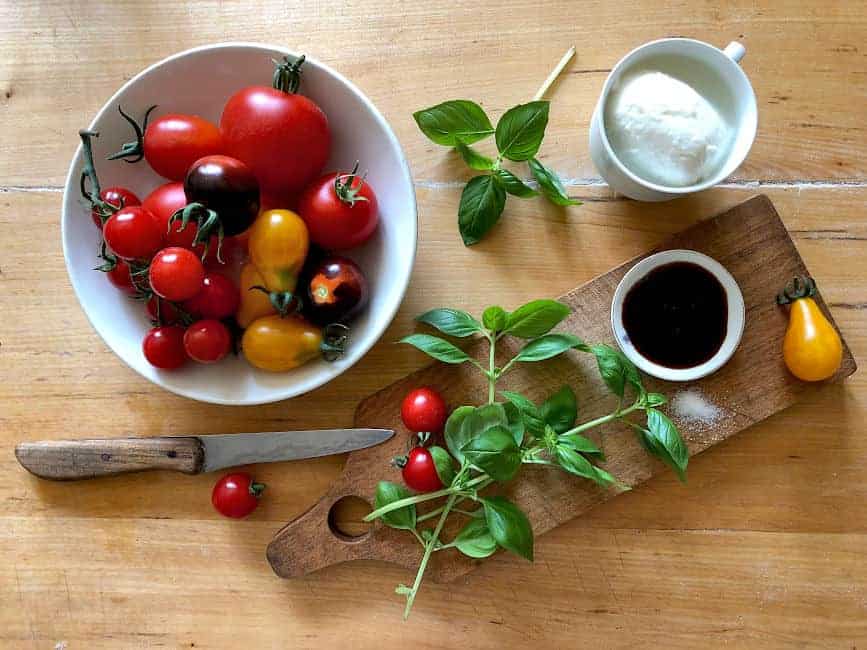 Good quality balsamic vinegar also makes a huge difference. I like using a balsamic glaze for this recipe because it doesn't have such a sharp acidic taste like normal vinegar. It compliments all of the ingredients nicely.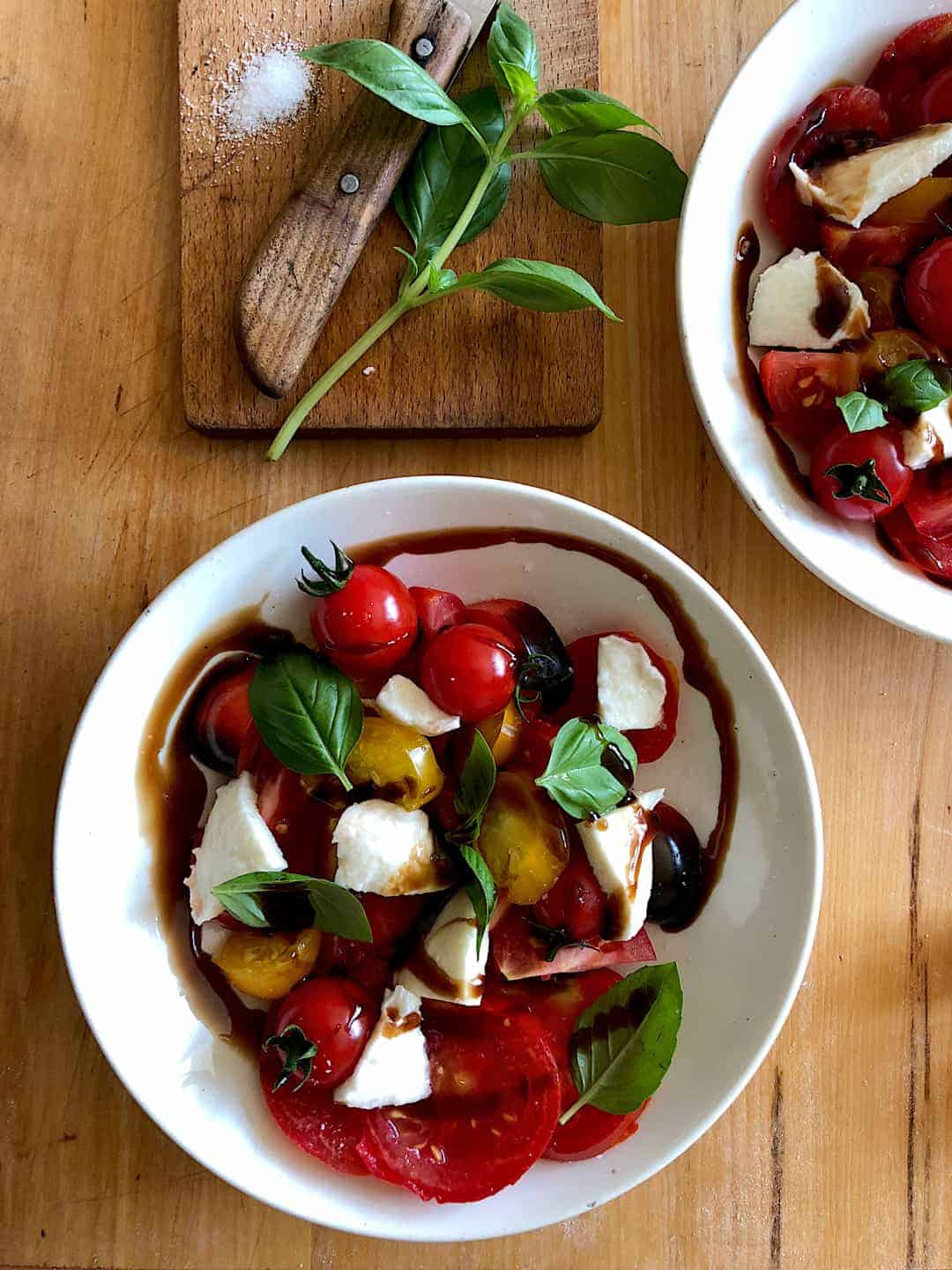 Recipe Card
Print Recipe
Fresh Mozzarella and Tomato Salad
This is our favourite super easy, summer mozzarella tomato salad. A combination of classic flavours creates a refreshing, light and delicious recipe.
Ingredients
400

g

Tomatoes

240

g

Mozzarella

One packet

Fresh basil leaves

Olive oil

Balsamic glaze vinegar

Salt
Instructions
Slice tomatoes and mozzarella.

Place slices of tomatoes on a serving plate followed by mozzarella and freshly chopped or torn basil leaves.

Season the salad with salt and drizzle with olive oil and balsamic glaze vinegar.
Note
Good quality balsamic vinegar makes a huge difference. I like using a balsamic glaze for this recipe.