Disclosure:
This post may contain affiliate links. As an amazon associate, we earn commission at no additional cost to you if you click through and make a purchase. Read our
disclosure
for more information.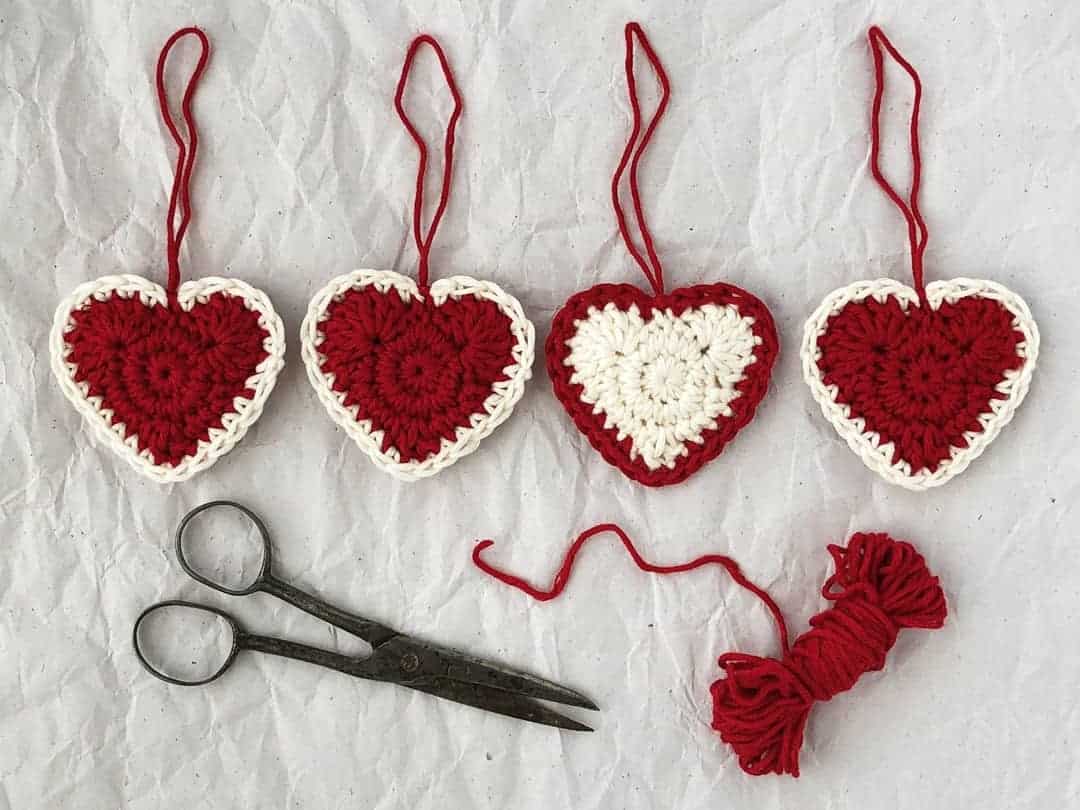 It's one month to Christmas and every evening I've been busy crocheting these cute heart ornaments. I will need a lot of them as I am planning to decorate our Christmas tree with them and give a few as handmade presents to my close friends and family. My boys even asked if they can give some to their friends at school so I'm busy making enough for everyone.
The ornaments are inspired by Scandinavian Christmas decorations. I think using red and ivory colours make them look more traditional and I know they will be perfect next to some gingerbread biscuits on our Christmas tree.
The pattern is completely my own invention. I just look for inspiration and then I experiment with different stitches to create the desired shape. When doing crochet I rarely follow instructions. Even though I often need to re-start and go back to the very beginning, I find the process fun.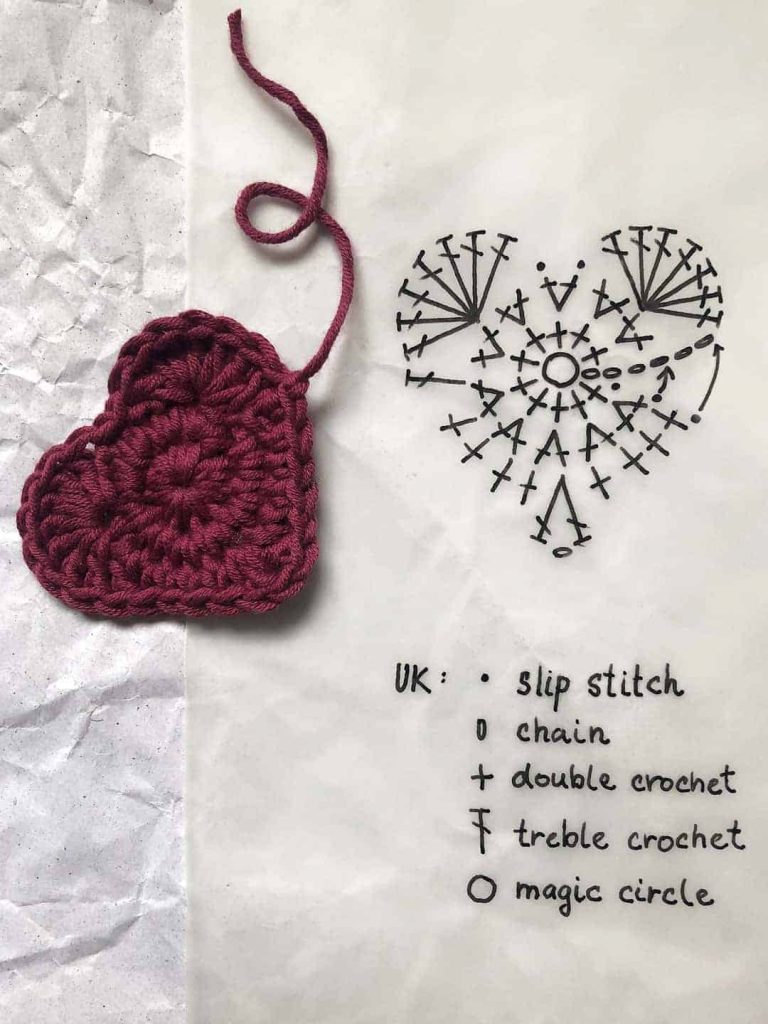 Writing instructions, unfortunately, proved it to be trickier than I thought for my level of knowledge. I was only able to draw a visual chart for the heart motif (pictured above). Please let me know in comments below how easy/difficult it is to follow.
These crochet hearts are made of soft and light King Cole Bamboo Cotton yarn with a 3 mm size hook to achieve compact stitches. The motifs start with a magic ring and are made by combining double crochet and treble stitches.
Each decoration is made of two heart motifs joined together with a double crochet stitch. Before closing the heart I tuck all the remaining offcuts of yarn inside the pocket.
The final step is to attach an eyelet to each heart so it can be hung as a decoration.
As all my decorations are double-sided I need to make many individual heart motifs. But with a cup of warm tea and a good TV program in the background, it is a calming and relaxing activity.
And I know that I'm one step closer to Christmas every time I finish another heart.